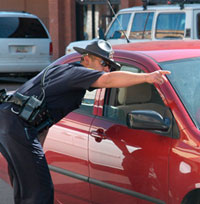 There are some things we just don't do, so We Recommend…
As the nation's only Super Business Printer™ we are frequently asked to provide goods and services that we either do not provide or have not yet launched as one of our offerings. When that happens we proudly recommend a source where they can be obtained. This list is by no means complete, as we recommend scores of businesses to our clients and inquirers. The businesses listed herein are known to us and have consistently provided superior service and products. We make no guarantees that what you are seeking can be procured from them but at the very least you now have more information then you did when you inquired
Local News and Events.
Framing/Calligraphy
MakeReady Press
Established in 1984 and now located at 214 Glenridge Avenue • Montclair, NJ Ph 973-744-1940 • Fax 973-744-2202 info@makereadypress.com • www.makereadypress.com Hours: Tues-Wed-Fri-Sat 11-5pm • Thurs 11-8pm We accept: Visa, MasterCard, Amex, Discover, Checks and Cash Makeready Gallery offers award winning expert custom framing. Museum quality conservation framing is our specialty. We frame: paintings, prints, posters, photographs, diplomas, meomorabilia, needleworks, jersies, fiber art and more. Contact Maureen O'Brien for more information
Shipping
Montclair Shipping Plus Inc
Montclair Shipping Plus has been a family owned and operated business since 1988. As the current owners, Nyree and I have always strived to create an atmosphere of friendship and professionalism. We think of our customers not as just patrons, but as family, living each moment of their families joys and sorrows through the medium of shipping. 551 Valley Road • Montclair, NJ 07043 Phone 973 746 5500 • Fax 973-746-3147 mshipping@comcast.net Hours: Mon – 9:00 AM to 6:00 PM Tues – Fri 8:00 AM to 6:00 PM Sat – 9:00 AM To 4:00 PM Sunday Closed Services provided at our store: • UPS • FEDEX • FEDEX Ground • USPS • Notary public • Faxing • Shipping Supplies and much more…
Signage
Competitive Signs & Graphics
451 Orange Road Montclair, NJ 07042-4330 Ph 973-783-1001 • Fax 973-783 7778 sales@signsbyjc.com • www.signsbyjc.com Open Weekdays 9am-5:30am; also open Sat We Specialize in: • Overhead Facade Signage • Awnings • Neon • Vehicle Lettering • Channel Letters • Light Boxes • Frame Aluminium 5 Year guarantees/warranties. Free in-home consultation. Family-owned business. Free estimates and installation.
Web Services
R.stoeber Group
PO Box 571554, Salt Lake City, UT 84157 Ph 707-786-3237 robert@rstoeber.com • https://Rstoeber.com We can show you how to leverage the best open source software and free online systems like Google Apps. We make the technology easy so you can stay focused on building your business. • Use the latest online tools with confidence • Improve your Web site and leverage online marketing • Execute marketing campaigns with detailed lead tracking • Manage sales and marketing activities for one, or a group.
Sitefire
Website Video Production Online video marketing solutions, website video production and online video advertising result in higher click-through rates and increased sales conversions. Ph 973-783-7241 info@sitefirevideo.com • www.sitefirevideo.com • Custom Website Video Ads • Complete Website Video Production • Fast Video Hosting & Streaming • Video Optimization on YouTube, Google and other top video sites • End-to-end Online Video Advertising
Our Services
Some of Our Products & Services:
• Printing • Duplicating • Bindery Services • Graphic Design • Marketing • Web Services • Direct Mail Services • Signage • Branded Apparel • CD and DVD Printing and Reproduction • Engineering Document Services • PalmCards™ • Product Photography[2011] • Secure Event Tickets • Trade Show and Event Backdrops • Notary Public Service • Scanning Services • Large Format Color Printing • ID Cards • Banners • Posters • Book Printing