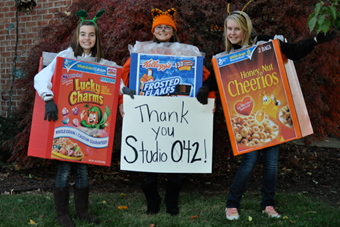 Studio042 believes in being a responsive community partner. Through our products, values and actions we strive to build and foster healthy, sustainable communities.
Our Mission
Our Community Relations program was created to improve and enrich the lives of those in our international community of citizens, business owners and the efforts of our appointed and elected leaders by supporting vital community programs that benefit all of us. We believe that our success and fortunes are interwoven with and are a direct result of the strength, depth and overall health of the community's we support. We are all in this together.
Our Focus
Studio042 and its principals play a global philanthropic role by responding to community needs in the areas of business, education, arts and the environment. Established in 1989, the Studio042 Community Relations program offers assistance to qualifying businesses, individuals and nonprofit organizations that we have a working relationship with through monetary donations, in-kind contributions and volunteerism.
Actions Speak Louder Than Words
Starting in October 1989 through 2010 we have contributed $739,541.37 in support of our Community Relations programs in addition to the personal time our principals and staff have spent in support of various programs.
If you believe your business, project or organization could benefit from a strong working relationship with us and our support and the results anticipated would further our goal of a stronger richer community, then please call or email us your proposal.