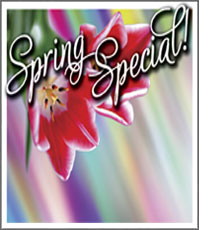 Buy 1,000 Postcards
4×6", Full Color front & back, 16 pt. Stock, UV Coated Finish* for $130 and…
Get 1,000 Business Cards FREE!
Full Color front & back, UV Coated
* Other options available. Call for details. Offer valid January through May. Cannot be combined with any other offers.
At any time you can upload your files by clicking on the "send a file" button on the right side of this page, or mail them.